MUN & MI Students
MUN/MI Student Recreation Membership

Will the news of the Aquarena closing affect my student membership?
As of September 2023 (due to required upgrades), students will no longer have access to the Aquarena for lane or public swims, however students will still be able to have access to the MUN Pool where there will be scheduled lane swims.
Please see our Members and Customer FAQ for more information
Do I have access to The Works as a part of my tuition?
You can verify if you have access to The Works through your tuition by visiting my.mun.ca - MUN Self Service - Student Main Menu- Financial Information - View Account Summary By Term. If you have "Student Recreation Fee" listed for the current term, then you will have access to The Works as a Student.
I do not see the Student Recreation Fee included in my tuition - can I Opt-In?
Yes, you can "Opt-in" to the Student Recreation Fee by contacting the Cashier's Office.
When does my membership start? When does it end?
Fall Semester: September 1- December 31
Winter Semester: January 1 - April 30
Spring/Summer: May 1 - August 31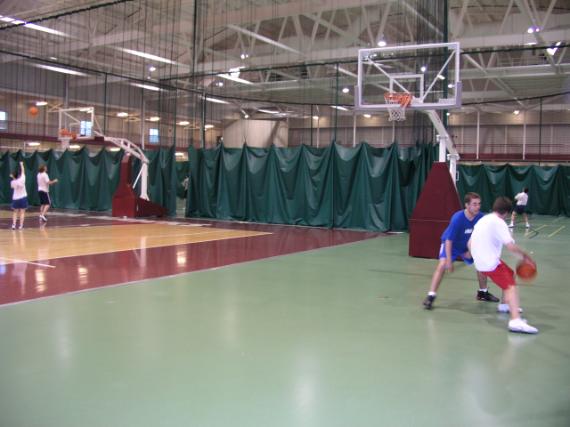 How do I activate my membership?
Your membership is automatically activated at the start of each semester period as long as you meet the criteria. In order to be fed into The Works system, you must have a Campus Card issued by MUN.
How to request your Campus Card
You will need to order your Campus Card online. In order to request your campus card online:
Login to your my.mun.ca account.
Select the "Students" tab located on the toolbar at the top of the page.
Select "Request a Card" under the "Student Services" form.
Follow the instructions on the screen.

What do MUN/MI Students who pay the Recreation Fee have access to?
The MUN/MI Student Recreation Membership Includes Access to:
Field House
200m 6 lane indoor walking/running track
Basketball, pickleball, volleyball, badminton and table tennis
Fitness classes - including spin classes & water fitness
Fitness Studios
MUN Pool Lane Swims
For the schedules, click here
How do I receive access to the facilities?
Students must present their MUN or MI student ID card to the Field House when using Field House or Physical Education Building facilities. Without a photo ID you will not receive a wristband or access to the facilities.