Information for Aquarena Members
Aug 24th, 2023
Information – Aquarena Members
During the closure of the Aquarena for renovations, Aquarena fitness members are provided full access to all amenities in the Field House (which includes: The Workout and Fitness Studios and as well access to MUN pool for lane swims, track and courts). As of Wednesday, Aug. 30, 2023, the Aquarena Fitness Centres and change rooms are closed.
Your membership will automatically be transferred, however if you wish to cancel or adjust your membership please feel free to speak with a customer service representative or e-mail (theworks@mun.ca).
MUN Pool is increasing usage for lane swimming to help accommodate loss of lane swimming in Aquarena. The MUN pool schedule for fall 2023 is posted on The Works website (theworksonline.ca)
Parking
After September 3, 2023, you will no longer be able to park in the Aquarena parking lot. You can park in the Field House lot and after 3:00P.M., you are permitted to park in the parking lot next to the Field House, which is Lot 1A
- Please note that due to the ongoing construction on Elizabeth Avenue, you will need to access Lot 1A through the the MUN Education Lot.
See map for details: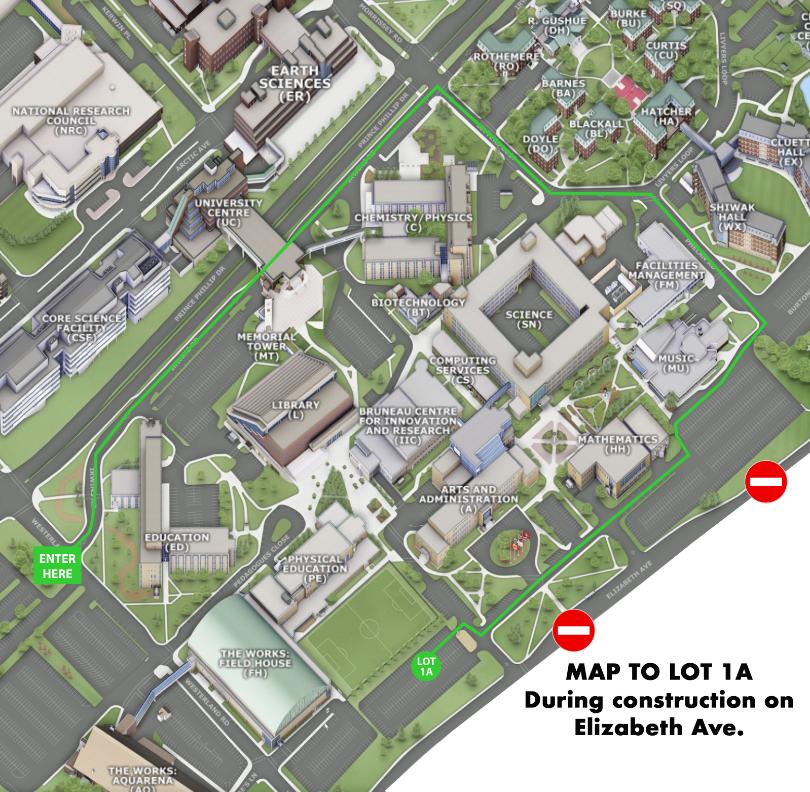 Water Fitness & Pool Information
Deep water fitness is scheduled two days a week in the updated pool schedule that takes effect on Tuesday, September 5, 2023.
Field House operational hours extended:
With the Aquarena Fitness Centres closure as of Wednesday, August 30, adjustments to the operational hours of the Field House will occur.
| Days | Fall Hours as of Tuesday, September 5, 2023 |
| --- | --- |
| Monday - Thursday | 5:45A.M. - 10:00P.M. |
| Friday | 5:45A.M. - 9:00P.M. |
| Saturday & Sunday | 7:45A.M. - 8:00P.M. |
Fitness Equipment
Additional equipment will be moved from the Aquarena Fitness Centre to the Field House to provide more options for customers.
Please note that not all the equipment from the Aquarena will be moved. There is significant fitness equipment in the Field House that should accommodate members.
Aquarena Pool
Closed as of end of programming Sunday, September 3, 2023. Additional lane swims in MUN Pool.
No children's lessons will occur fall 2023 or winter 2024.
Tim Horton's
Closed as of end of day August 25, 2023
We appreciate your understanding for this required renovation and change to our routine
Thank you